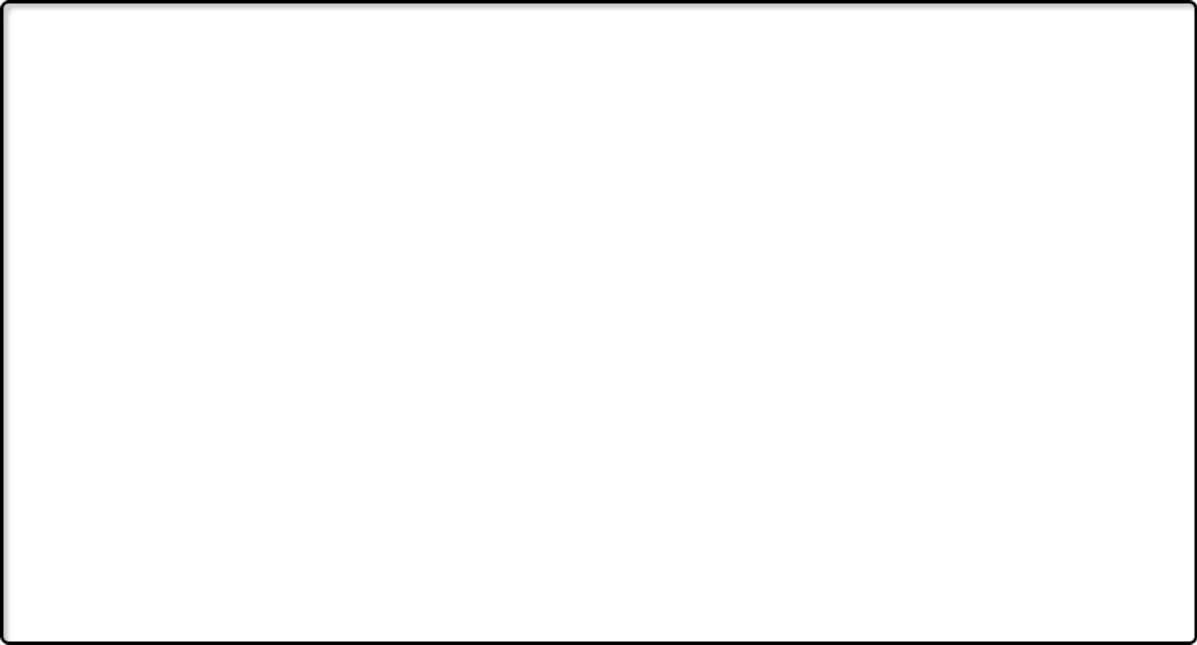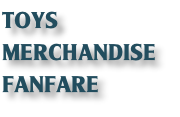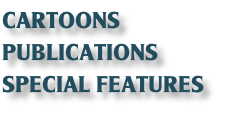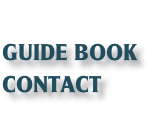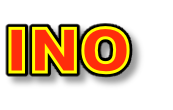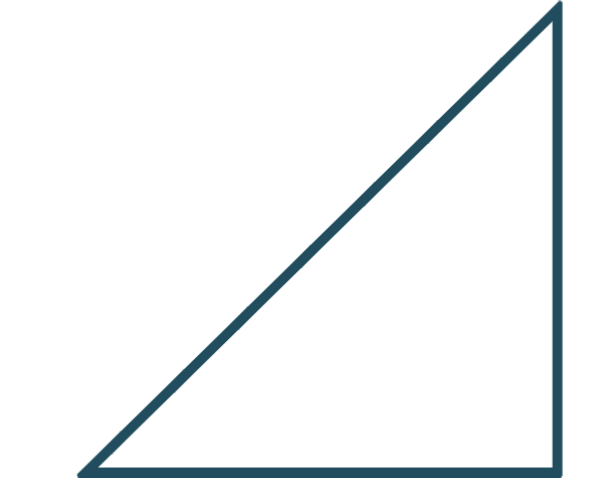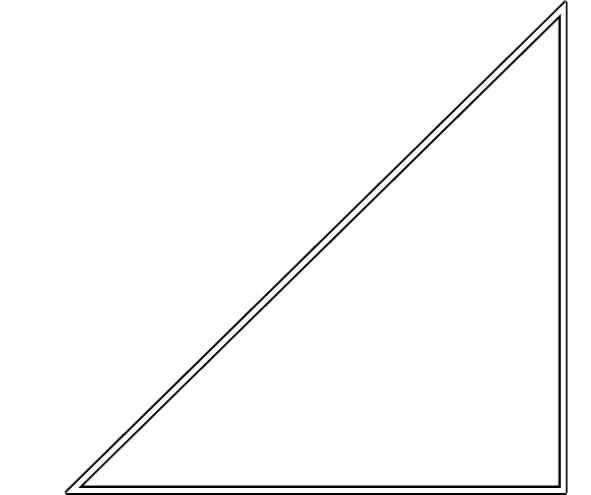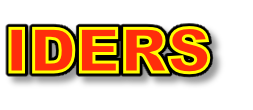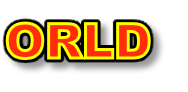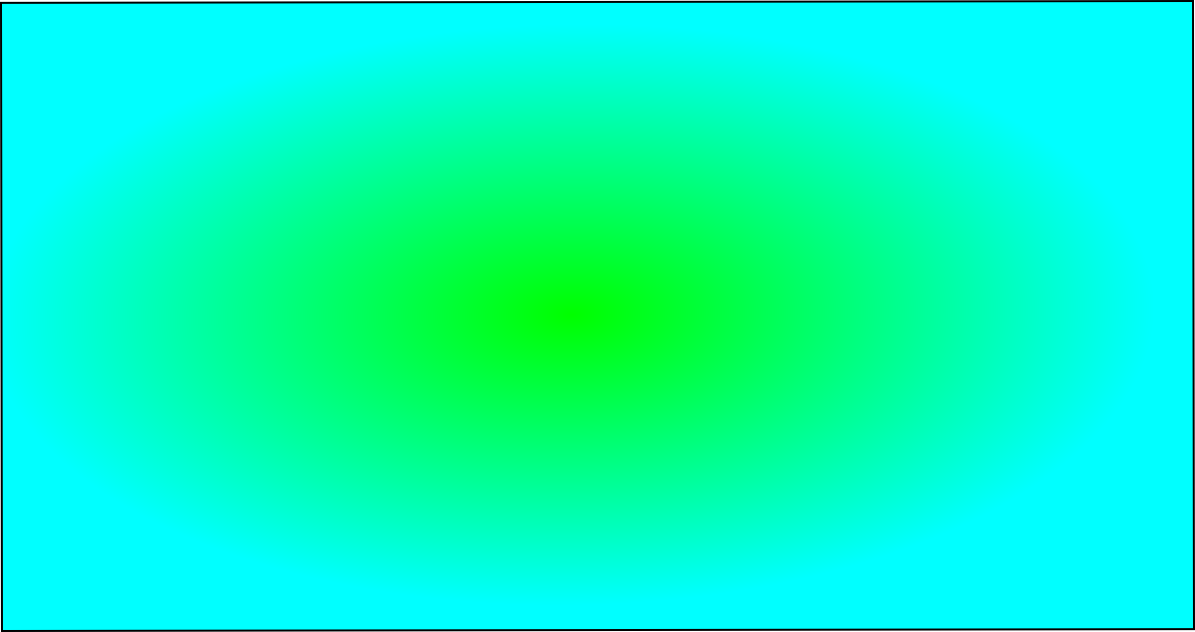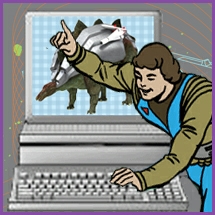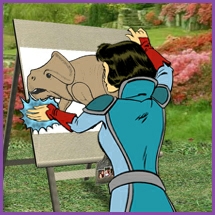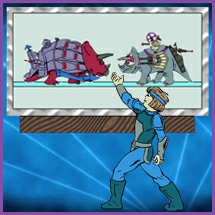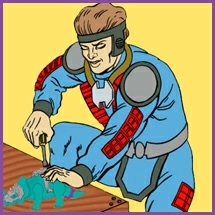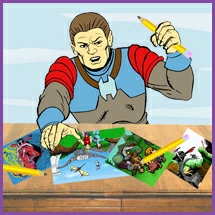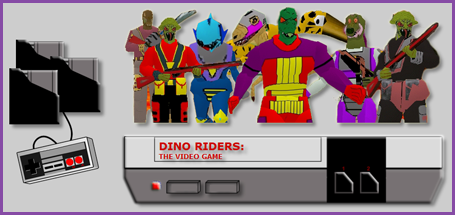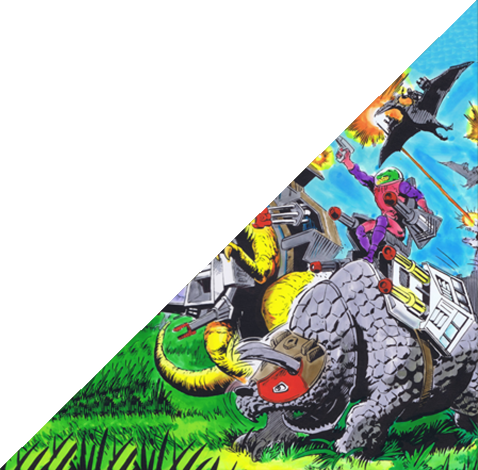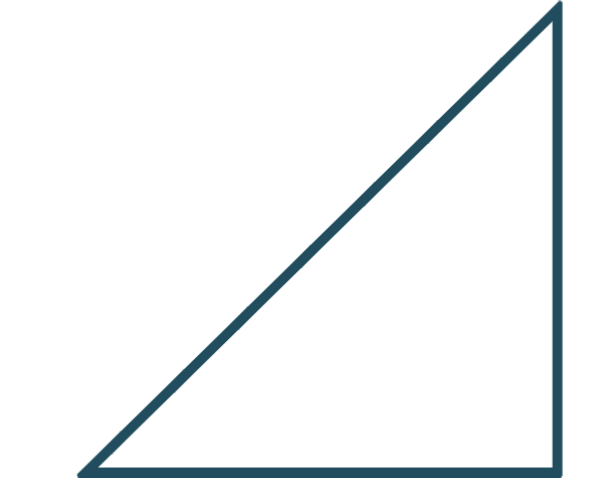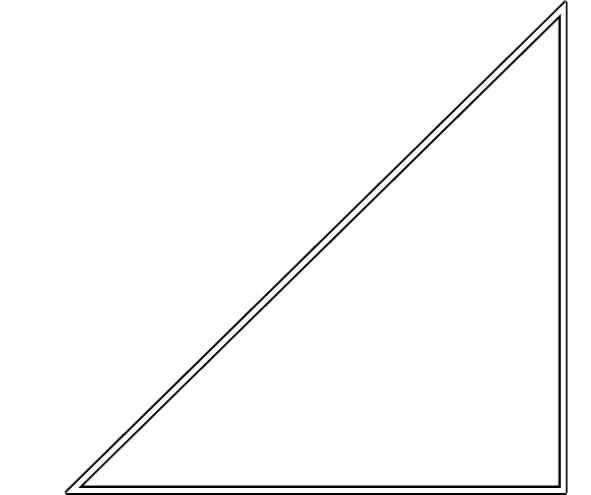 Here is the place where people can show off their Dino-Riders collections. If you have pictures of your collection that you want to share, please e-mail them to me and I will post them here.






My Collection (Case # 1)
This collection is complete with a four-foot display case and nameplate. This case has every single Dino-Rider toy produced, including every figure, every dinosaur, and every single weapon accessory. This case also has the Cadillacs and Dinosaurs Quetzalcoatlus, Kentrosaurus, Triceratops, and Deinonychus on display. Some of the more rare pieces on display include the two Superdough dinosaurs, the mail-away Pterodactyl, and the Smithsonian version of the Quetzalcoatlus (no head crest).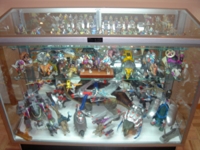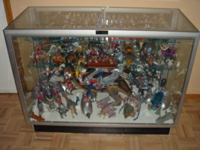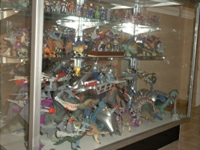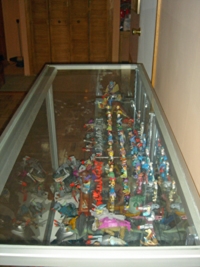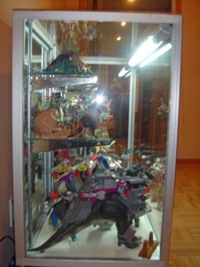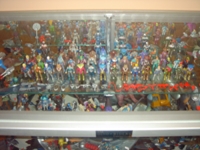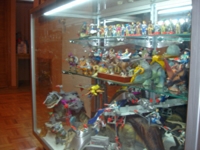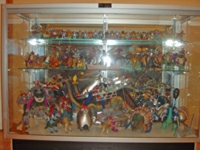 My Collection (Case # 2)
I decided that another case was in order. This time, I built a diorama style battle scene. There are trees, shrubs, a volcano, and a waterfall. I included all of my custom pieces including the T. Rex, Quetzalcoatlus, Triceratops, Ankylosaurus, and the knock-off Brontosaurus complete with its custom made weapons. On the top shelf are models from the Dinostoreus collection. Go to www.dinostoreus.com - they have awesome resin dinosaur models but they are very expensive. The Spinosaurus skeleton in the middle costs $350! I am pretty happy with the overall results. You be the judge: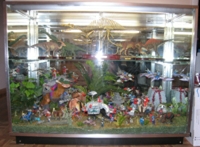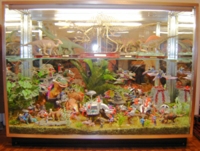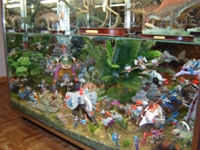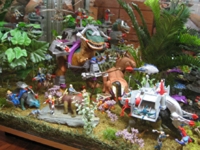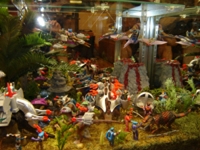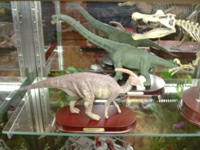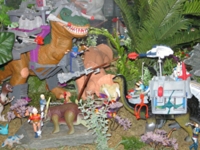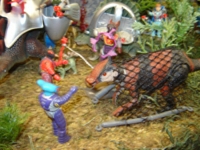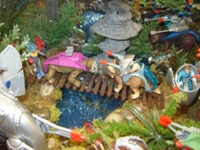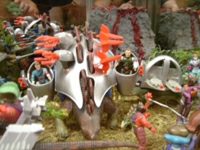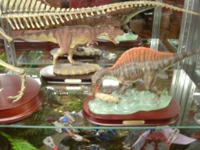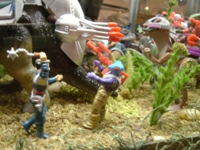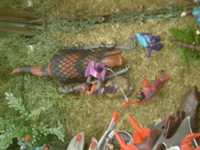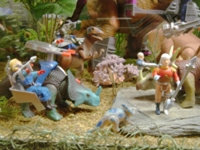 Obi-Wan Kenobi's Collection
Obi-Wan (obiwankenobi28@gmail.com), a long-time Dino-Riders fan and just all around good human being, also has a nice glass display case to show off his Dino-Riders collection. He also spiced things up a bit by adding non-Dino-Riders dinosaur toys and rocks, minerals, and crystals that he acquired in Australia and other countries. He also has fossils and a dead bonsai tree thrown in for good measure!
St3gOs4uR's Collection
St3gOs4uR (st3g0s4ur@yahoo.it) is an Italian Dino-Riders fan and has pieces from all over the world including Italy, Spain, Germany, France, and the U.S.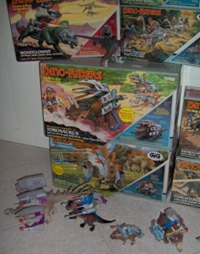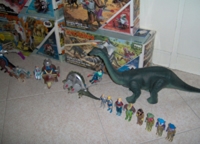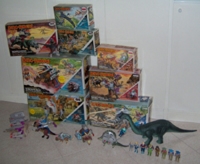 Antonio0808's Collection
Antonio0808 (anmar@deakin.edu.au) has a custom-made wall mounted display cabinet that contains most of the toys, sans the Ice-Age pieces which he doesn't consider worthy! He also has MIB pieces and Dino-Riders merchandise on display.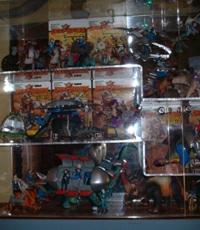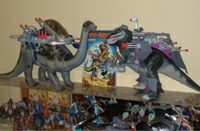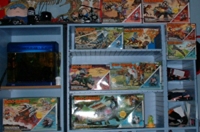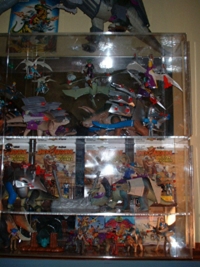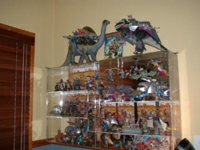 Marcus' Collection
Marcus (bbcfirmman@aol.com) is a German Dino-Riders collector. Here are pictures of his collection.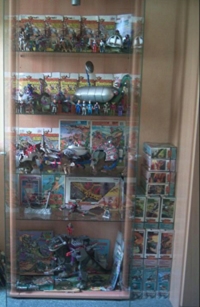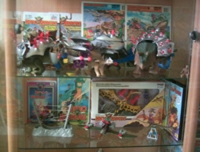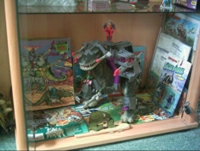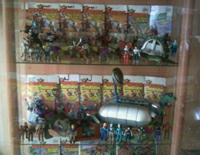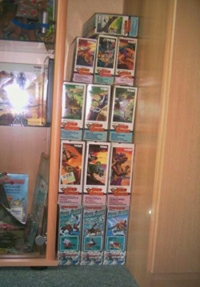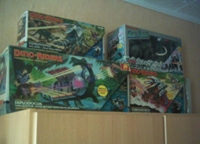 Tobi's Collection
Tobi (tobias.golisch@t-online.de) is a German Dino-Riders collector. His display is very interesting and natural looking. The shelves look like rock ledges and were made out of wood and foam and then painted over once dry. The sand completes this awesome display. Tobi has a display cabinet for the figures and he also has a lot of Dino-Riders merchandise.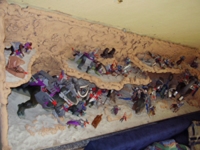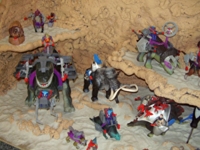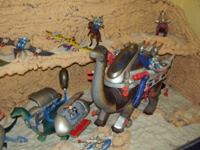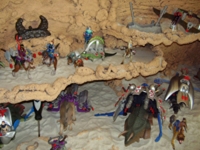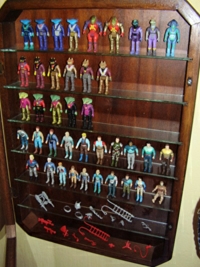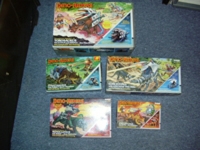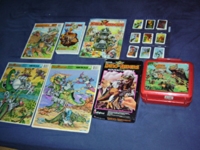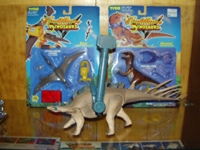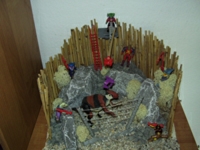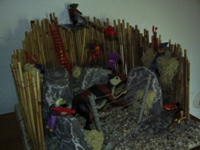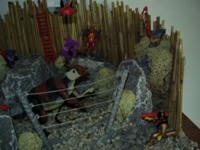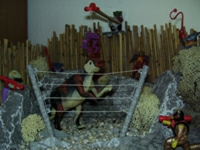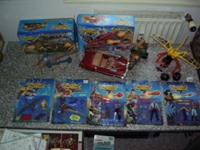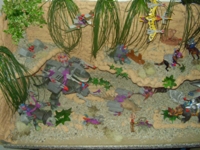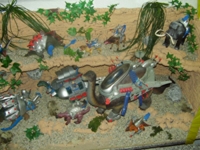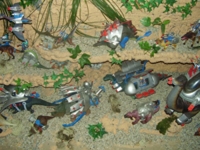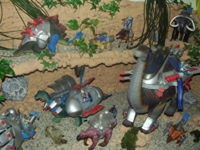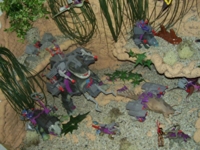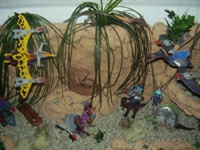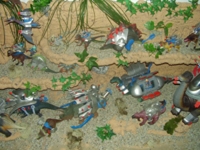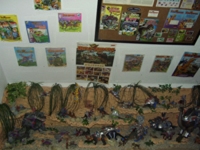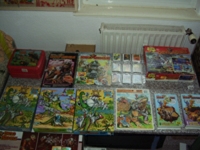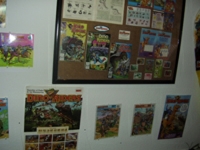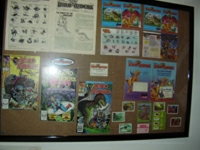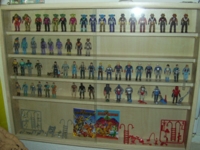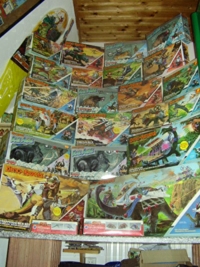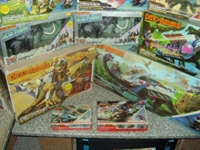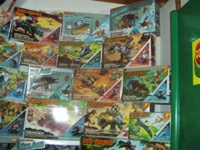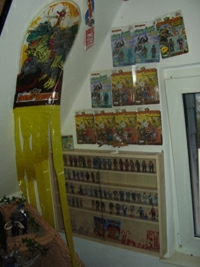 Arafat209's Collection
Arafat209 (arafat200@optonline.net) has both boxed and opened pieces. I guess it's always good to have doubles!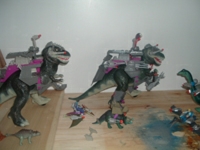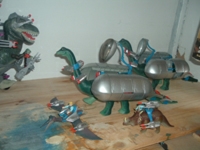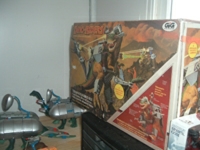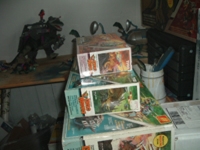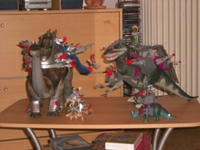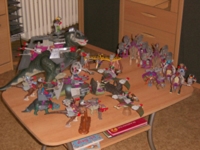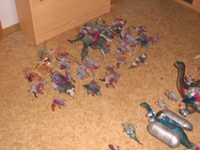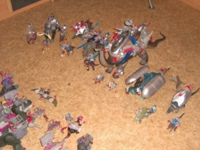 Dennis' Collection
Dennis (BahmerD@gmx.de) is a German Dino-Riders collector with an almost complete collection. It looks like all he needs is a Pachyrhinosaurus and a Chasmosaurus.
Kronos' Collection
Juan Pablo from Mexico city, a.k.a. Kronos, is a paleontologist and avid dinosaur toy collector. As you can tell by the pictures below, Kronos has quite an extensive collection of Dino-Riders toys. He also has a ton of Jurassic Park toys and other dinosaurs that he has customized to match the Dino-Riders line. His work is very impressive and you can check out more pictures in his Customs page. You can contact Kronos at kronos1979@hotmail.com.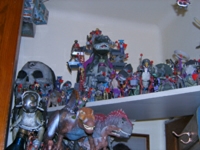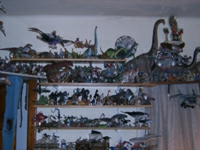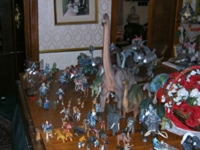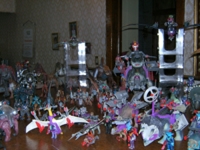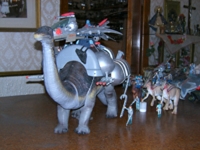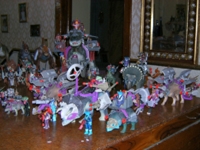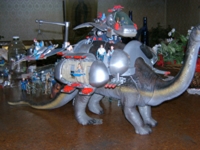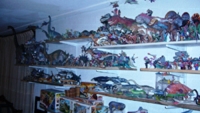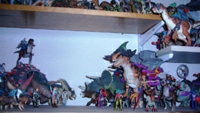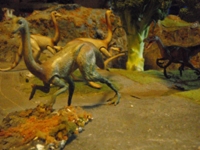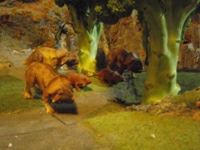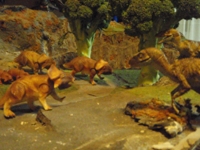 Fips' Collection
Fips (fips@2wire.ch) is a Swiss Dino-Riders collector. He has the entire collection and also all the toys mint in the box. Here are pictures of his collection.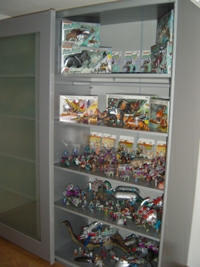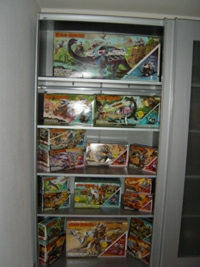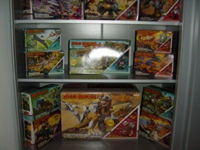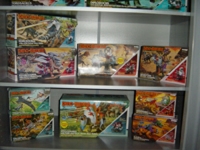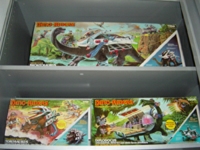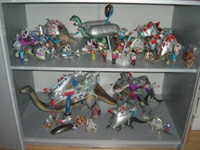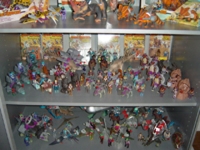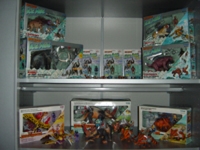 Antonio Gini's Collection
Here are pictures of Antonio Gini's collection. Antonio is an Italian Dino-Riders collector. The toys have been arranged according to their series. I think he messed up a little on the Placerias!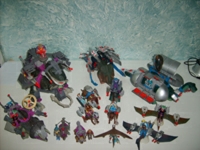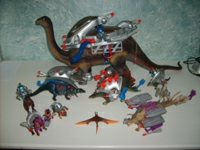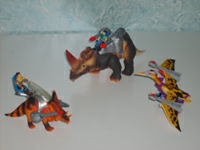 Roberto Carlos' Collection
Roberto Carlos (kolapso1@hotmail.com) is a Dino-Riders collector from Bolivia. He has quite an extensive collection, all of which are MIB and unopened.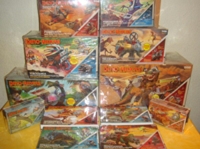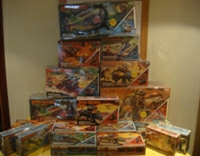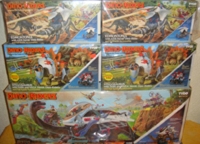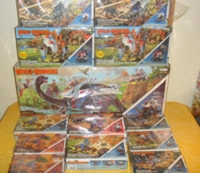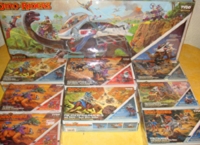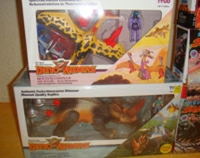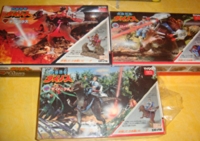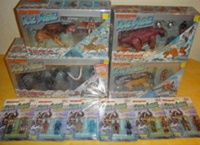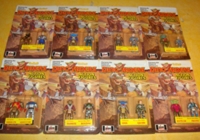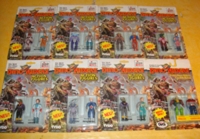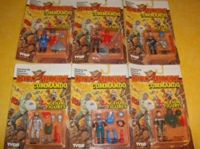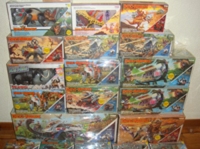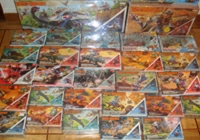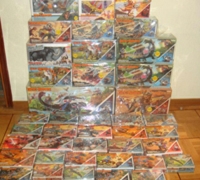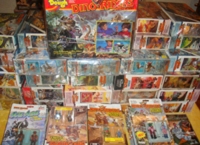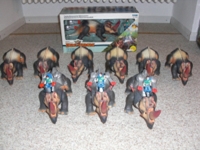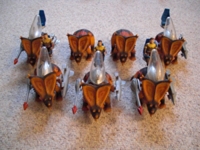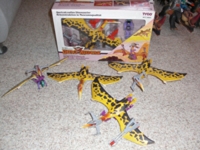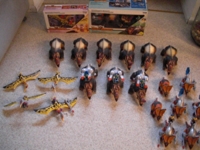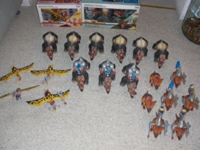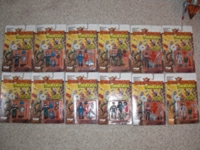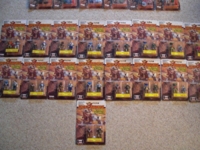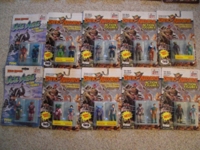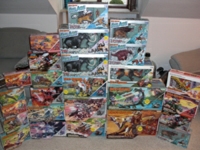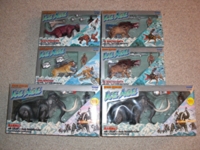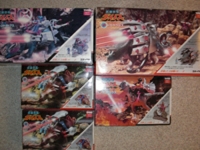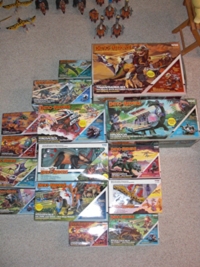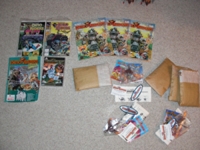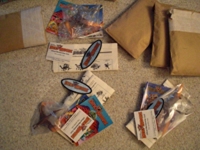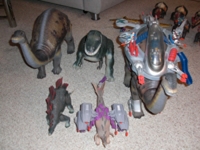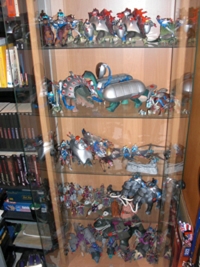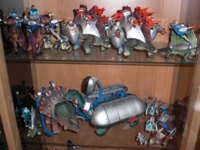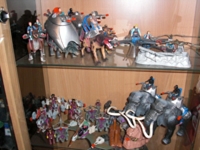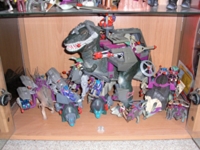 Denny Kasche's Collection
Denny Kasche (Denny.Kasche@gmx.de) is a Dino-Riders collector from Germany. As you can see, he has quite an extensive collection, both in-box and loose. He also has multiples of the hard to find Series 3 dinosaurs as well as Japanese Dino-Riders.