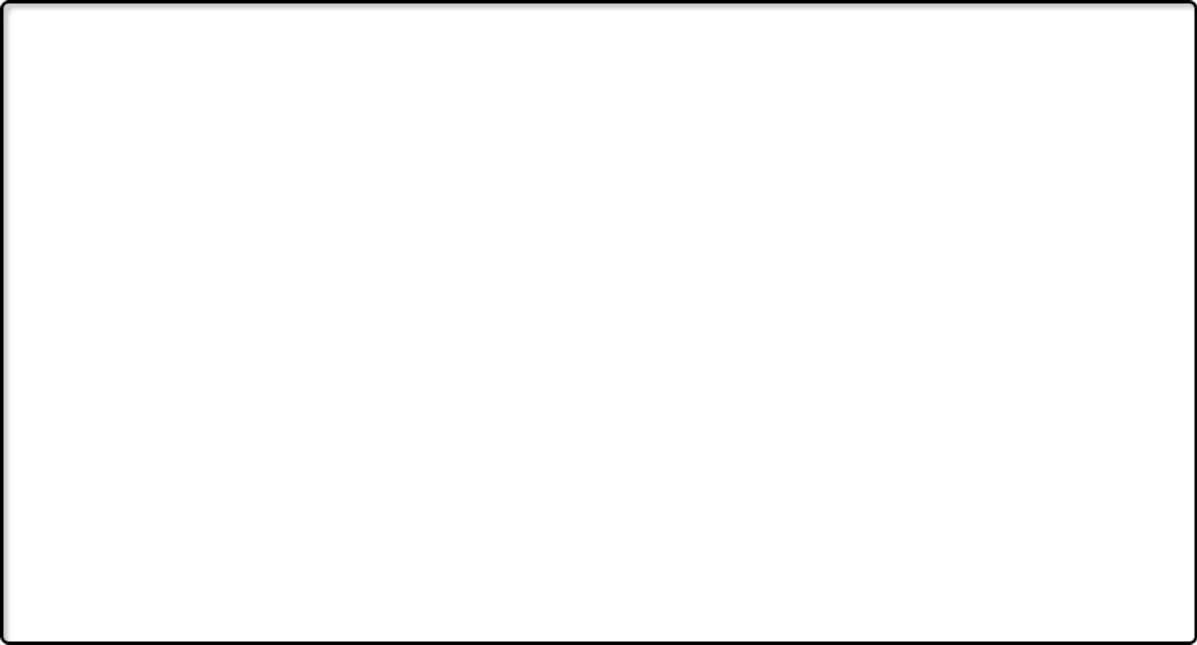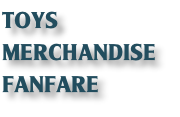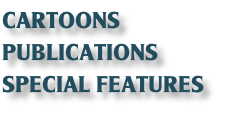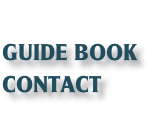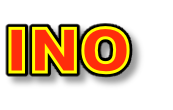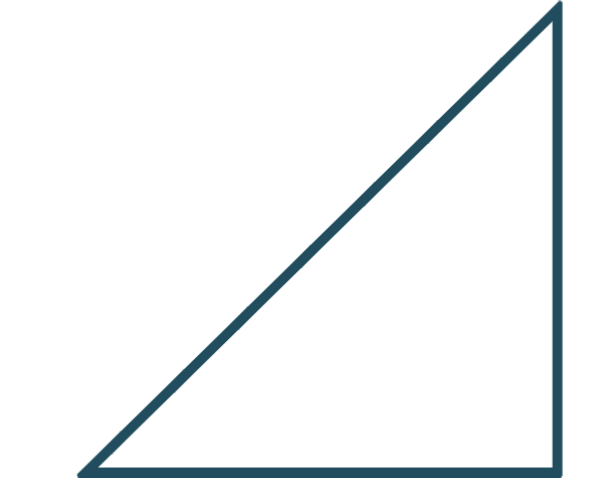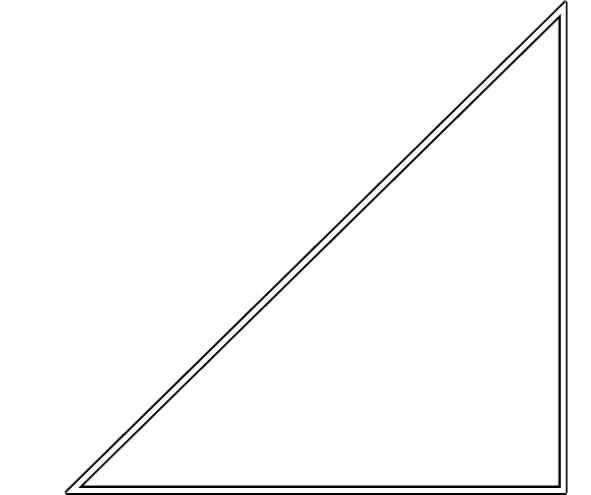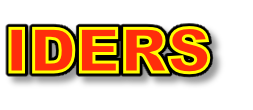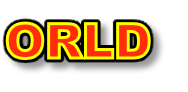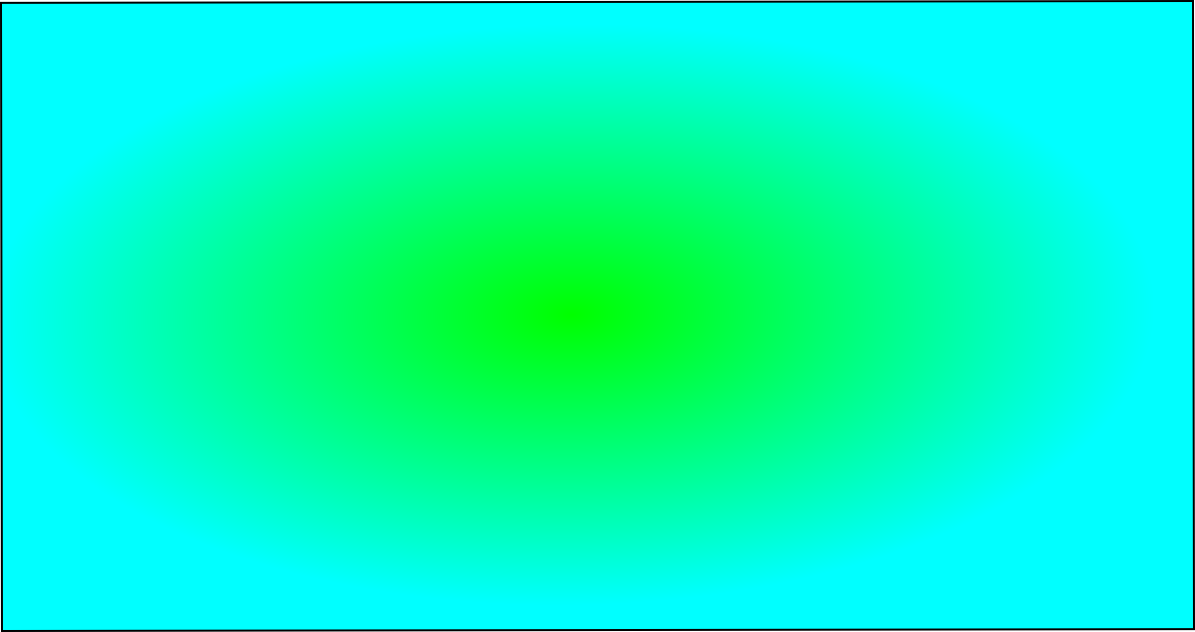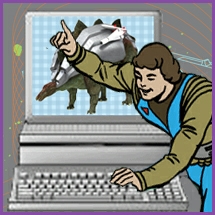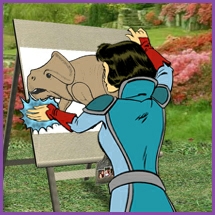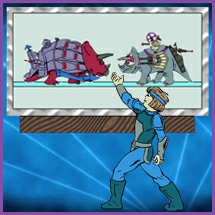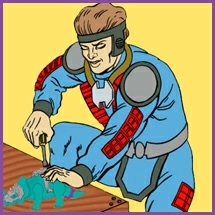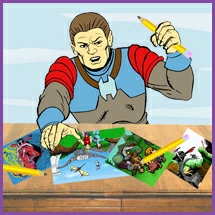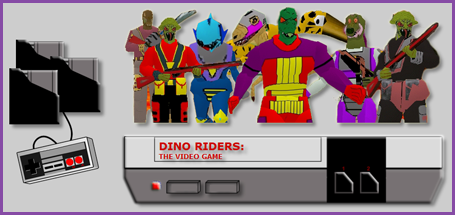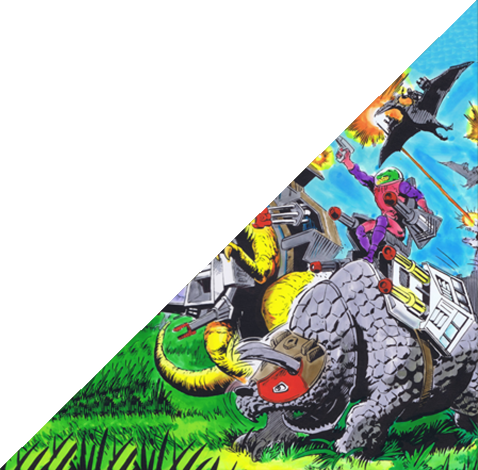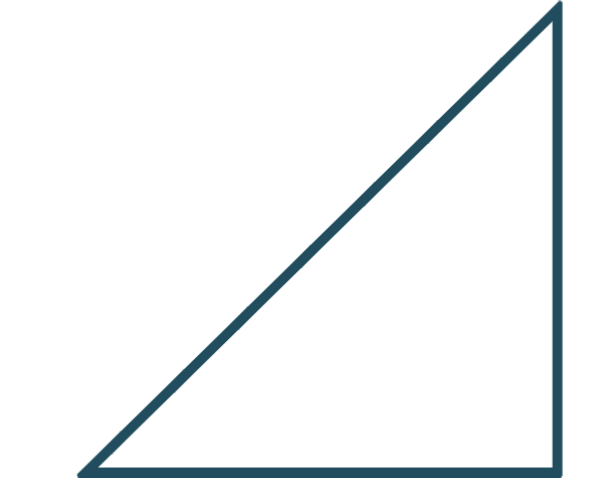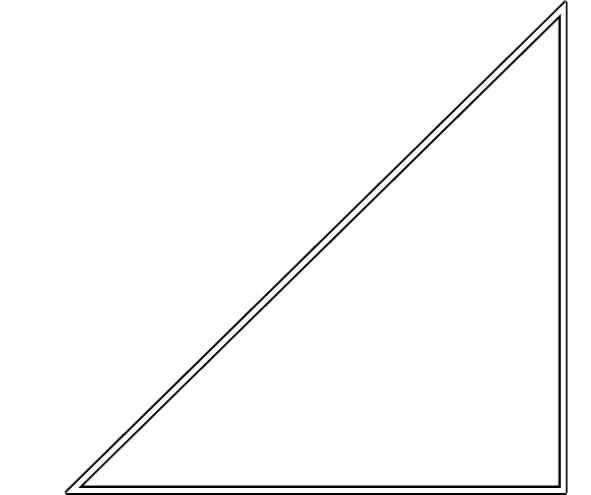 Here is the place where you can find original art work submitted by fans of the Dino-Riders line. If you have art that you want to contribute, feel free to send me an e-mail. It goes without saying that you will be given full credit for any contributions.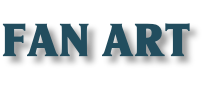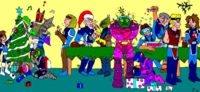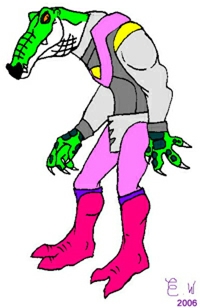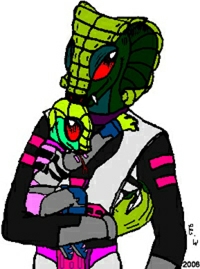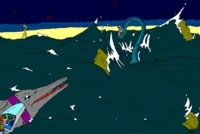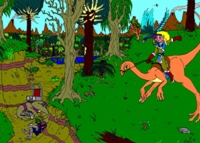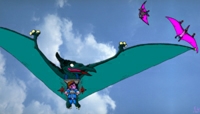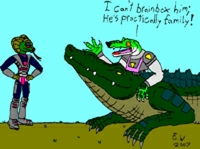 Cipangolino
Cipangolino is a Swedish Dino-Riders fan who was kind enough to contribute some excellent pictures. Her characters are very stylish and have a decidedly anime look to them. She has come up with some very interesting pictures here including a Viper with a baby, a naval unit battle scene, and the coolest picture of them all - a Dino-Riders and Rulon Christmas party! You can contact Cipangolino at Boss_Artiglio@hotmail.com.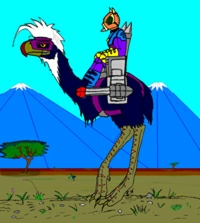 Eric Trumble
These pictures were made by Eric Trumble (etrumble@gmail.com). As you can see, Eric is a highly skilled artist. You can find out more about Eric and see his other artwork at his Deviant Art webpage.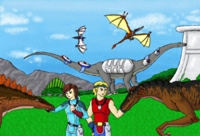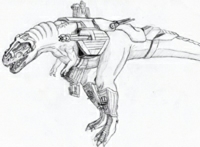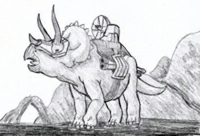 Hellraptor
Here are three awesome Dino-Riders pictures made by Hellraptor which were originally posted on a cool website called Deviant Art. So far he has done a T-Rex, a Torosaurus and a Utahraptor. Hellraptor is a very talented artist who draws amazing dinosaur pictures. You can check out his other work here.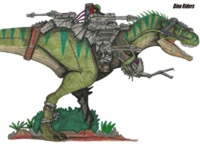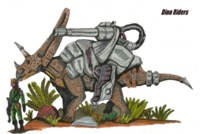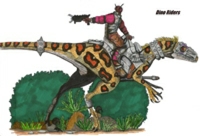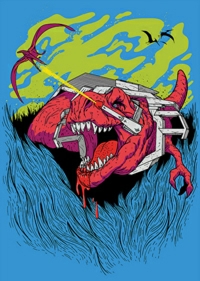 Jeremy Sand
These pictures were submitted by Jeremy Sand, a long time Dino-Riders and Godzilla fan. Keeping with the recurrent theme of the Rulon officials battling for power, Jeremy proposes the following backdrop for his creations: Rasp wants to be the leader of the Rulons. In order to overthrow Krulos, he would need something bigger than Krulos' most powerful weapon - the T. Rex. So, taking a page out of Jurassic Park 3's book, Rasp gets something supposedly bigger and badder than the T. Rex - a Spinosaurus. Also, the picture of the Utahraptor would represent Antor's dinosaur. Because Antor is a high-ranking official, a mere Deinonychus will not suffice. There is a picture of a Glyptodon that appeared in the cartoon, "The Ice-Age Adventure" and a Brachiosaurus.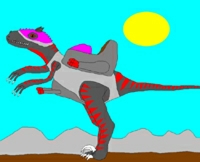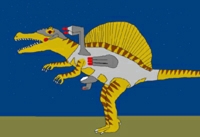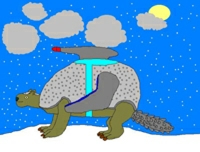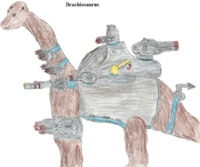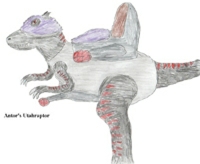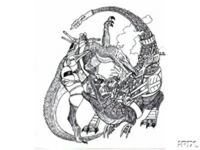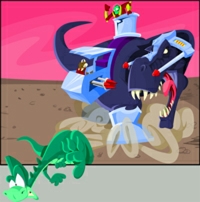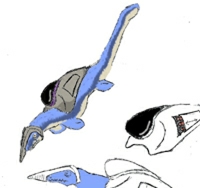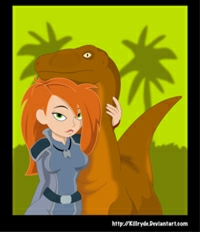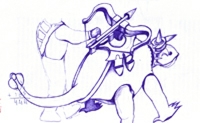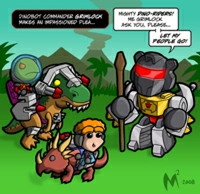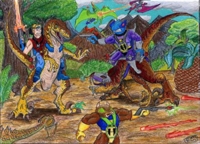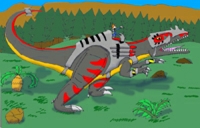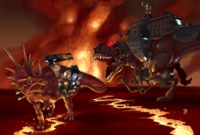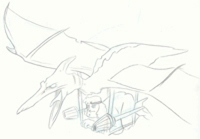 Here is an incredible picture of Krulos and his T. Rex battling against Denver the Last Dinosaur. Poor Denver! This was made by "The Chairman of Awesome" - a very talented CG artist.
"Dino Rider Kim" by Killryde