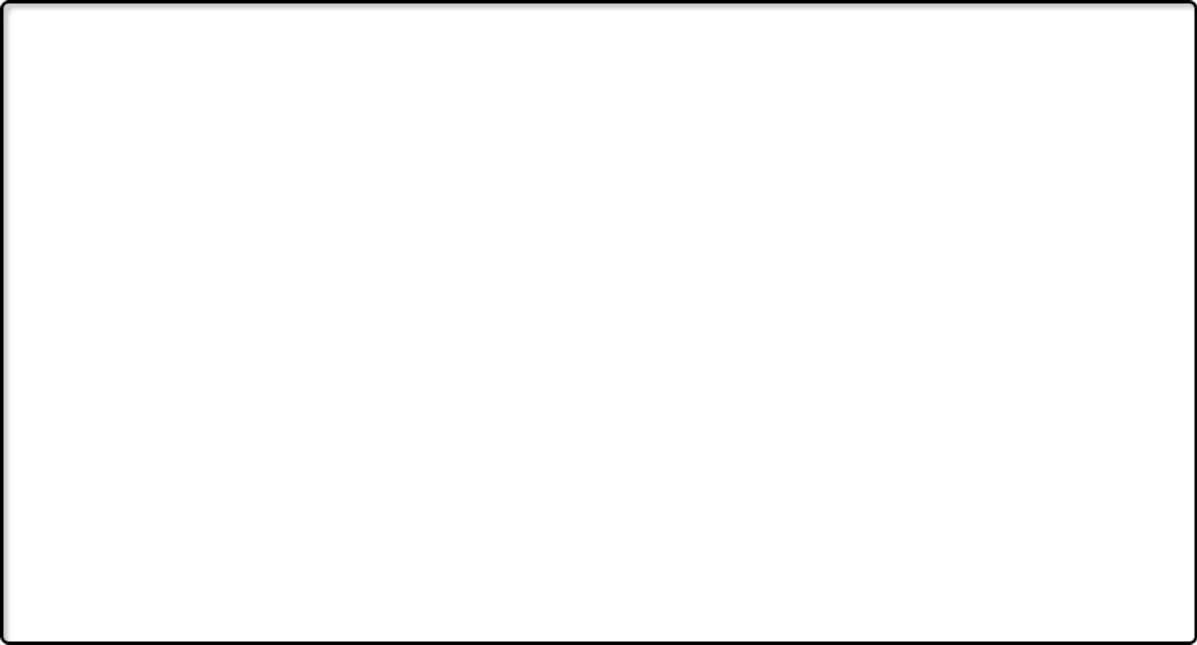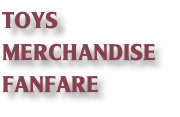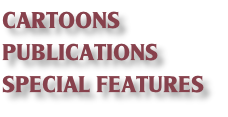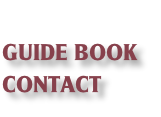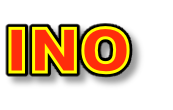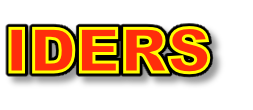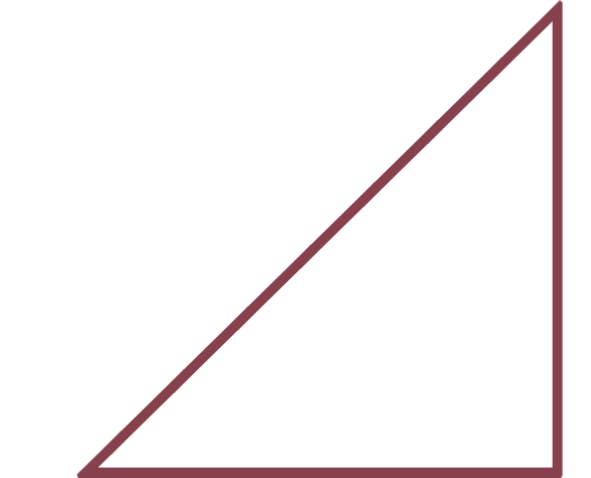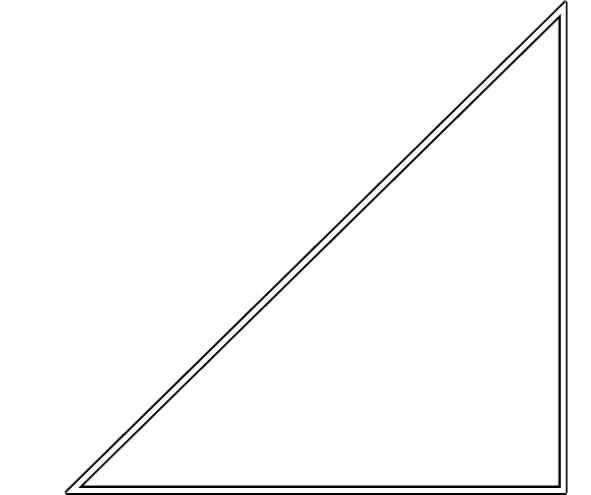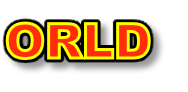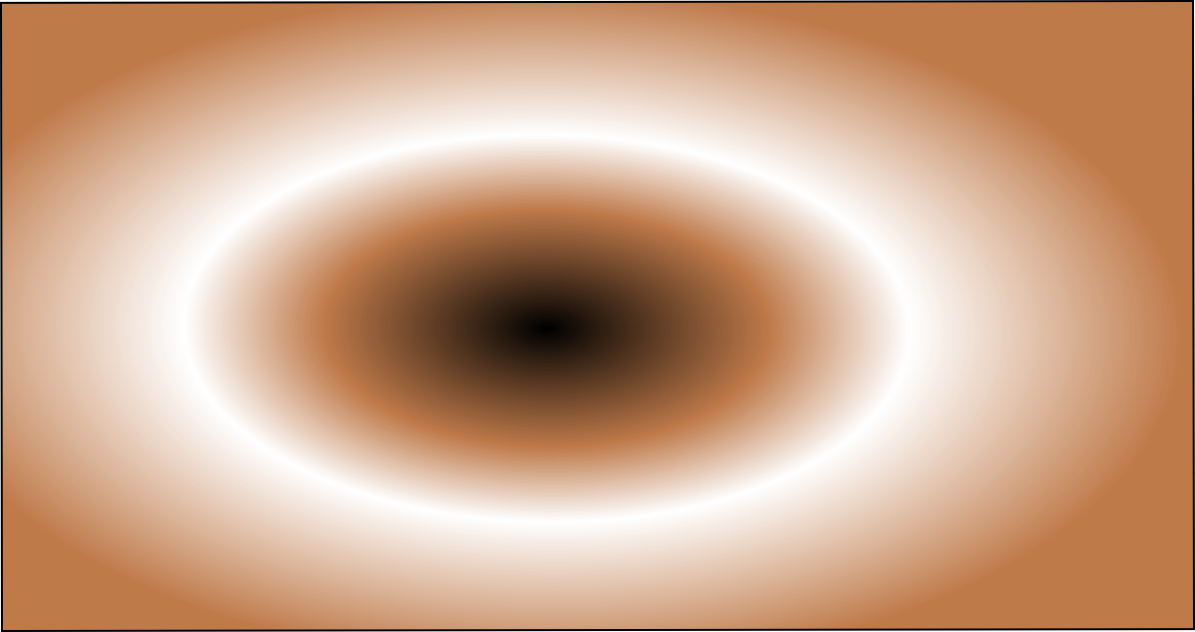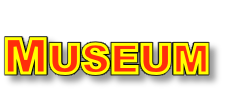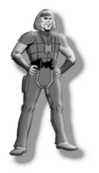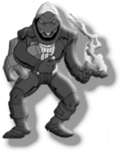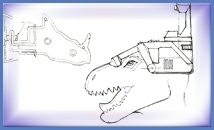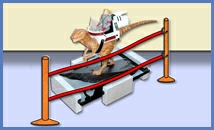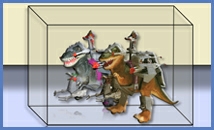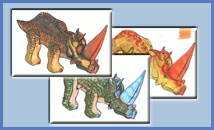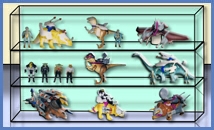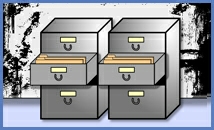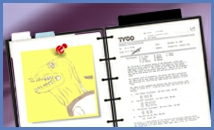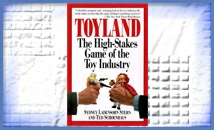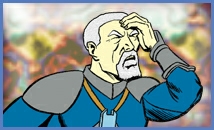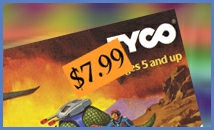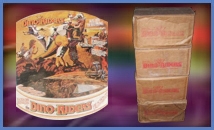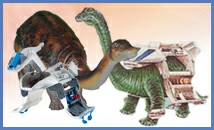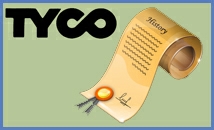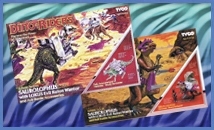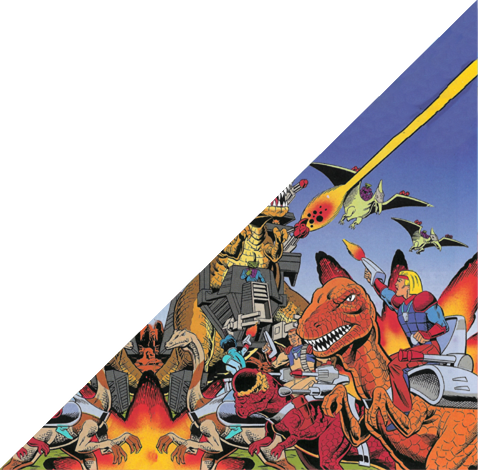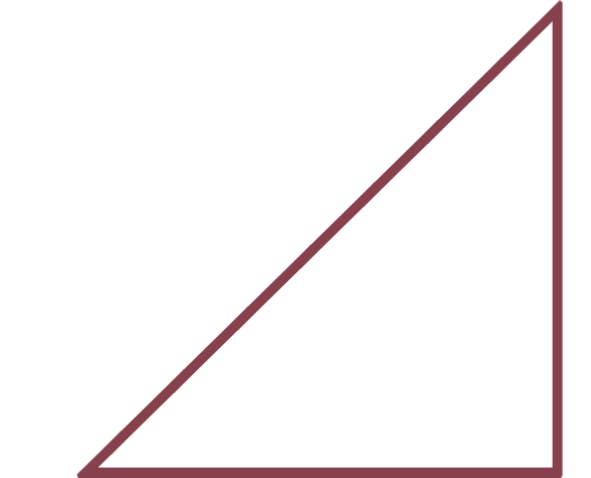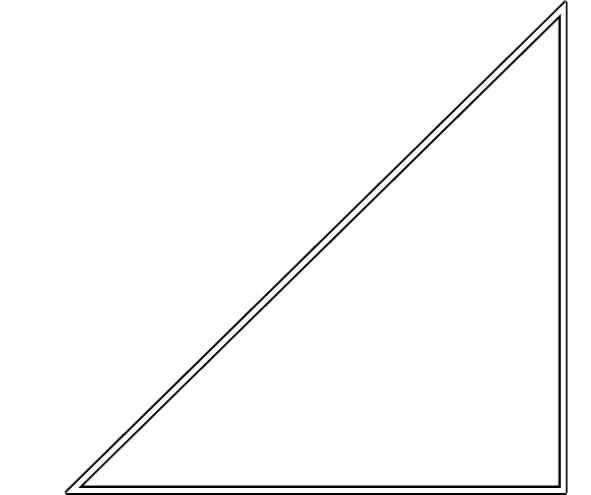 Tyco apparently debated several different weapons schemes for the Brontosaurus before ultimately deciding to release the production version. It seems that Tyco spent quite some time mulling over the different options and judging by the picture of the Brontosaurus that was included in the miniature comic insert for the second and third series toys, Tyco had yet to finalize the design by that time.
What's interesting is that some of the designs that Tyco was considering were illustrated in the cartoon episode, "Battle for the Brontosaurus." In that episode, Questar asks Turret to show him some different design schemes that he had been working on. Several different variations were shown: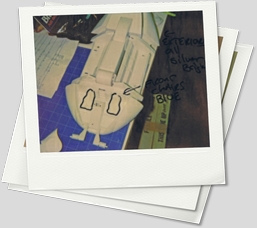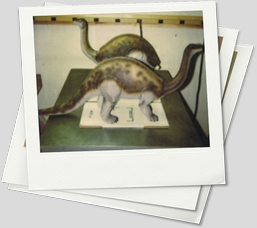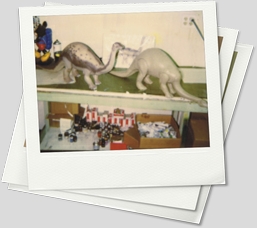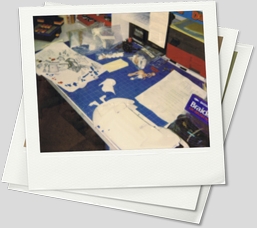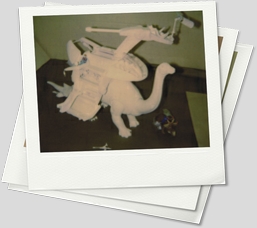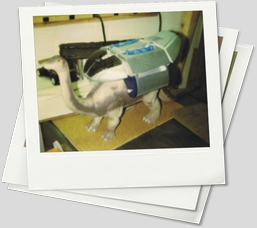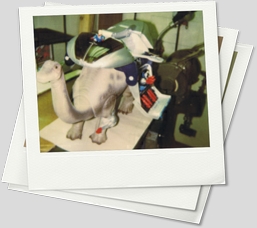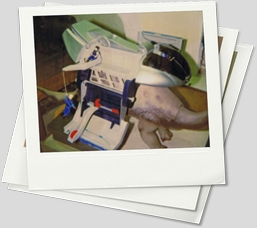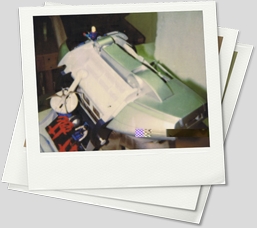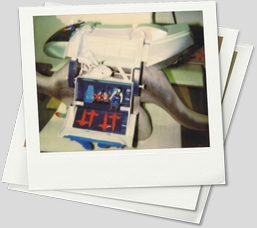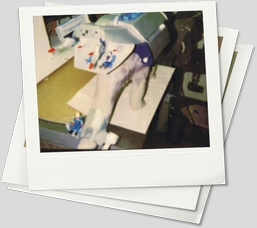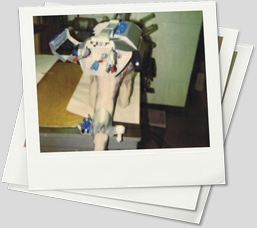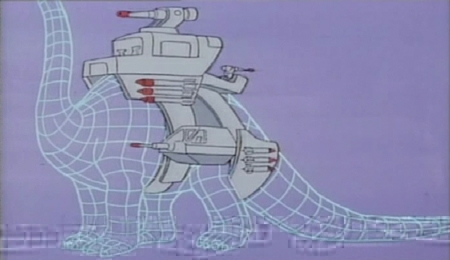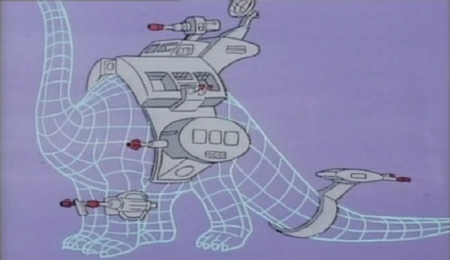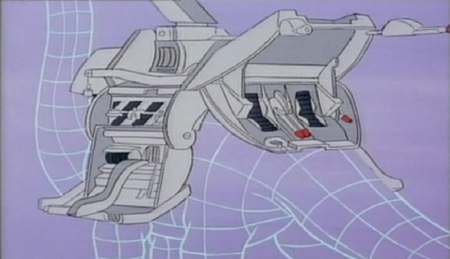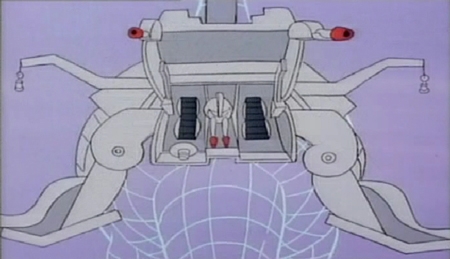 In the cartoon, the Dino Riders chose the following design:
It seems that Tyco was set on this same design for the toy by the time the 2nd Series comic came out. Notice the similarities between the cartoon diagrams and the prototype picture in the comic:
As shown above, the Brontosaurus was originally supposed to include four figures. It was also designed to be a battery-operated toy that walked and came with more elaborate battle station. Ultimately, due to budget constraints, the design was scrapped in favor of the actual production design (pictured below) and the number of included figures was reduced to three.
This weapon scheme was also featured in the cartoon in the "Ice-Age Adventure":
In November 2012, Hake's Americana & Collectibles auctioned off a number of Dino Riders items from the personal collection of Lee Volpe, the Manager, Director and VP of New Product Development for Tyco from 1982 to 1994. Among the auctioned items was the prototype for the Brontosaurus command center / battle station armor featured in the pictures above. According to the auction description, the piece measures approximately 10" x 17" x6.75" and is made of plastic and resin. In contrast to the actual production piece, the prototype features several fold-out accessories, including fold-out side portions, a raised command station (with an additional fold-out radar assembly), dual cockpit with smoked plastic windows, a fold-down rear battle station and a separate 4" x 6.5" x2.75" tail station (with seat and turret mount). Here are the pictures from the auction: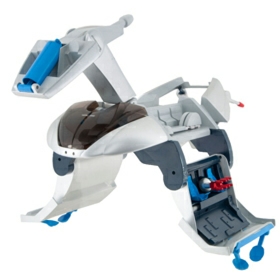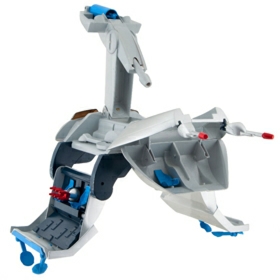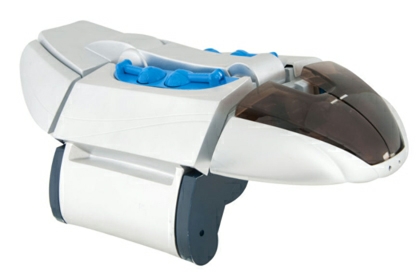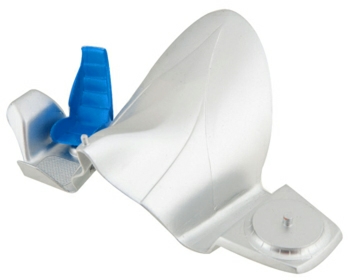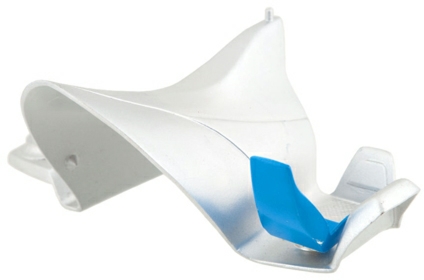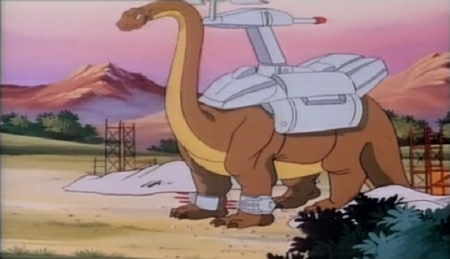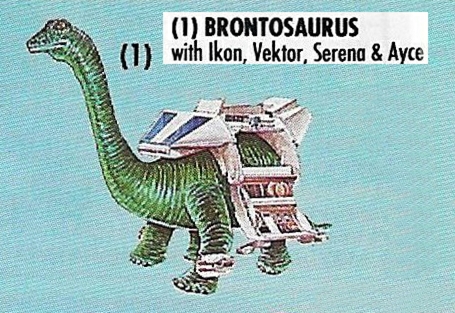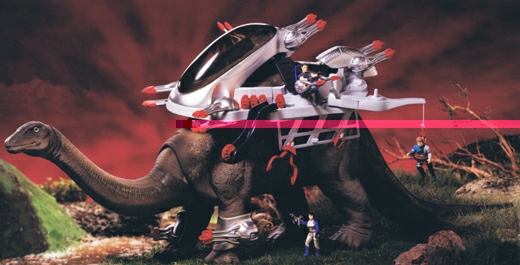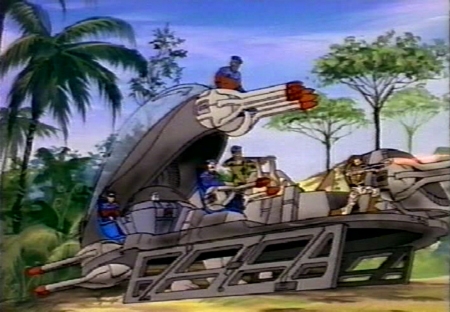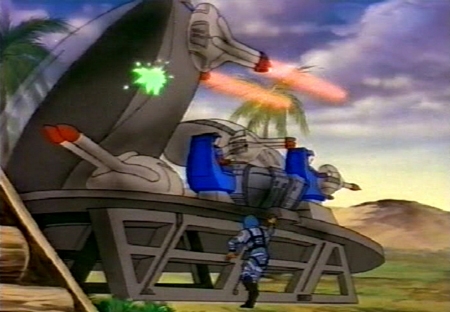 Now for the actual toys. The following pictures are scans of original Polaroid photos of a Brontosaurus prototype taken by a former Tyco employee. These show the same design that was chosen in the cartoon and so it seems that Tyco was pretty far down the road toward making this design scheme a reality.